Turun Kelas.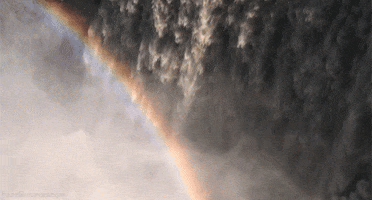 Assalamualaikum!!
Dah lama kan aku x update?? Hehe.
Aku ada berita sedih dan gembira. Aku turun kelas :'). mula mula dapat tahu gembira... sbb aku x expect yang aku turun 1 kelas je. sbb aku ingat aku turun 2 3 kelas. Then, skang nih aku.. baru aku sedih. Hehe.. Tp, at least but not last.. X jatuh teruk aah.. sbb nnt kene kutuk. And, of course.. aku sama keelass ngan kawan baik aku. sepanjang sekolah menengah ni kan, kitorang sama kelas~~~ tp, dalam kelas tu.. banyak org yang aku x biasa.. n aku ada sedikit menyampah.. tp, aku yakin... nnt biasa lah aku ngan diorang tuu~~
-Macam mana aku dapat tahu?
Hmmm... snanye aku x g sekolah pun tgk aku kelas apa.. aku tertgk gmbr kawan aku kat fb senarai nama kelas dia... pastu ada sikit nama kelas sebelah, iaitu kelas aku, so dr situ lah aku dapat tahu. And now, aku kena ubah matlamat hidup aku hehehe.. Yelah, apa aku nak semua aku dpt dr mak bapak aku.. tp, mak bapak aku cuma nak tgk success je dlm pelajran.. tp aku langsung x pernah.. hmm, so aku dah azam 2015 nih aku mmg x nak main main. aku nak serious je.
N btw, aku ada baca satu buku nih, Tajuk dia Secret / The Secret by Rhonda Byrne. Nnt korang search lah kat google buku apa tuh.. tp, buku dia bgthu something yang semua org nak. ok, aku bg synopsis blakang buku tu je lah ye?
It has been passed down through the ages, highly coveted, hidden, lost, stolen, and bought for vast sums of money. This centuries--old Secret has been understood by some of the most prominent people in history: Plato, Galileo, Beethoven, Edison, Carnegie, Einstein- along with other inventors, theologians, scientists, and great thinkers. Now The Secret is being revealed to the world.
"As you learn The Secret, you will come to know how you can have, be, or do anything you want. You will come to know who you really are. You will come to know the true magnificence that awaits you in life" -from the introduction
Aku suka buku tuu serious :) Okayy lah.. nih je nak cite. Bye, Assalamualaikum :)
XOXO,
F
Labels: update